Philadelphia Baroque Orchestra Tempesta di Mare performs orchestral renditions of literary classics in Great Books, Saturday, May 11 at 8:00 in Philadelphia, and Sunday, May 12 at 4:00 in Chestnut Hill, their 2012–2013 home season finale.
Tickets: preferred $40, general $30 and seniors $25 at the door; full-time students free. $5 discount for online advance purchases at tempestadimare.org. For information call 215-755-8776 or visit tempestadimare.org.
… Tempesta's suite of [Rameau] dances revealed a score so inventive, colorful, and overstuffed as to be delightfully subversive. (Philadelphia Inquirer, October 2011)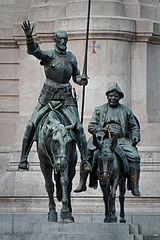 Each of the four instrumental works tells a story or accompanied storytelling. Vivid musical tonepainting in Georg Philipp Telemann's Burlesque de Quichotte depicts such famous characters and incidents from Cervantes's novel Don Quixote as the charging at windmills, Don Quixote's horse and Sancho Panza's donkey. Cervante's 1605 novel also inspired the 1965 musical, Man of La Mancha.
A 1692 London revival of Shakespeare's 1590 play, A Midsummer Night's Dream, included pantomimes interpolated into each act alongside Shakespeare's original text. Henry Purcell supplied the music for that revival, re-titled The Fairy Queen, with pieces that accompanied the action for such exotic characters as green men, a monkey, and a Chinese man in woman—still a fanciful couple in Restoration London.
Composer Marc-Antoine Charpentier collaborated directly with playwright Molière for the 1673 premiere of Le Malade imaginaire (The Hypochondriac or The Imaginary Invalid), the farce about a man and the quacks that "treat" his psychosomatic ailments. Our suite of incidental music comes from the first run of the play in Paris, then staged as a comedy-ballet, with interludes of dance sequences and songs along with the spoken-word play.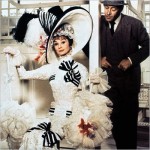 The plot of Jean-Philippe Rameau's 1745 one-act opera-ballet Pygmalion follows the chapter from Roman poet Ovid's Latin tome, Metamorphoses, from AD 8. The suite from Pygmalion contains some of Rameau's best instrumental music. Ovid's story loosely inspired George Bernard Shaw's 1912 play by the same name, which in turn Lerner and Loewe famously adapted as the evergreen 1956 musical, My Fair Lady.
---