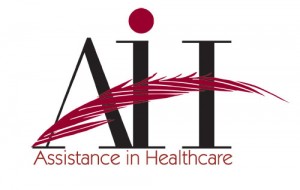 Cancer Treatment Centers of America® (CTCA) in Philadelphia is pleased to partner with Tempesta di Mare for the March 17, 2013 performance of Handel's Messiah. Together, both organizations are collecting donations to benefit Assistance in Healthcare (AIH), the charity of CTCA in Philadelphia.
AIH is a non-profit, charitable organization dedicated to helping cancer patients who are undergoing treatment in the local Philadelphia area, and their families, by lessening the financial burden of cancer.
Because medical expenses can make the road to recovery far more difficult, the foundation attempts to pave the way by providing assistance to those who have become financially distressed as a result of their courageous fight. AIH does this by making gifts in the form of grants to help defray the costs of non-medical needs, such as utilities, housing, transportation and basic living expenses, to eligible patients or their immediate family members so that the patient can focus on what's important—their healing.
As a thank-you for any donation of $5 or more, you will receive a lavender seeded awareness ribbon representing all cancer types. Handmade from recycled and biodegradable fibers and embedded with seeds, this ribbon will grow into forget-me-not flowers as a reminder of those you are helping.